Newsletter
The Importance of Flossing
You may be brushing a few times every day, but if you're not taking the time to floss as well, your smile isn't getting all the attention it deserves.
In general, we recommend flossing at least once a day to remove the food that has collected between your teeth during the day. If you choose not to floss, this food can stimulate the growth of decay-causing bacteria. It can also turn into plaque over time. Together, bacteria and plaque release toxins that cause bad breath, in addition to destroying tooth enamel and causing gum disease. And once gum disease sets in, there is no absolute cure.
That's why flossing is so important.
How to Floss Effectively
If you're not sure how to floss effectively, let your dentist or hygienist know at your next appointment. They would be happy to show you how. For best results, floss between every tooth, including your very back teeth.
Your dental team can also recommend a specific type of floss for you to use, in addition to talking with you about the rest of your oral health routine. For optimal oral health we recommend that patients:
Brush at least twice a day, or after every meal if possible
Floss at least once
Rinse with an antibacterial or fluoride mouthwash
You can also learn about proper flossing by watching the video below.
Rejuvenate Your Smile with Custom Porcelain Veneers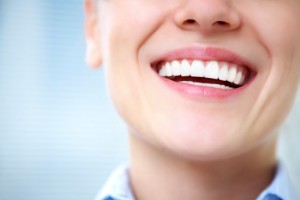 When you look in the mirror and smile, are you happy with what you see? For millions of Americans, unsightly stains, cracks, chips, and other imperfections make smiling something to be avoided rather than shared with the world. If you are dissatisfied with the appearance of your smile, know that there is a way to completely transform your smile in as little as two visits to your local dentist's office with porcelain veneers.
How Do Porcelain Veneers Work?
Porcelain veneers effectively correct common cosmetic flaws by covering them with thin layers of durable dental porcelain. Issues like discoloration, yellowing, cracks, chips, misalignment, and gaps quickly and seamlessly vanish; a gorgeous, flawless smile can be yours in less time than ever before with porcelain veneers. Your veneers are custom crafted from fine, stain-resistant dental ceramic. They fit perfectly over your existing teeth, giving you the perfect, movie-star look you want and deserve.
Before your porcelain veneers are placed, your dentist will prepare the front surfaces of your natural teeth to accommodate them. This will ensure that your veneers lie flush with your gum line for a completely natural look and feel. Patients are encouraged to bring along some photos of smiles they like and admire; your dentist will work with you to craft a stunning smile that will turn heads for all of the right reasons.
Schedule Your Veneers Consultation
Your dentist is your trusted partner in all things related to oral health and cosmetic enhancement. From teeth whitening, general checkups, thorough cleanings, and gum disease care to customized porcelain veneers that perfect your smile in just two visits, the possibilities are endless with today's state-of-the-art technology. Contact your dentist today to schedule your consultation and to learn more about the benefits of porcelain veneers. 
The Issue with Wisdom Teeth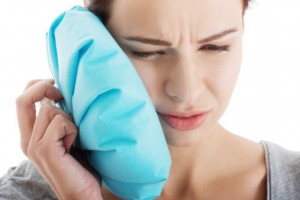 Wisdom teeth are the third and final set of molars that emerge when a person is a teenager or even in their twenties, and for years, the removal of them has been seen almost as a rite of passage as children become adults. Is it really necessary, though? Some patients aren't sure. While this is a matter that should definitely be discussed with your local dentist, here are some common reasons why wisdom tooth extraction is often important for your overall oral health:
Due to their position in the mouth, wisdom teeth often don't have enough room to grow properly. This can cause them to erupt at an angle, even horizontally.
Wisdom teeth can also only partially emerge, or even remain completely hidden, leading to them becoming trapped within your jaw. Because this area is difficult to clean properly, gum disease and other infections are much more common to occur.
If you experience chronic pain in your gums near your wisdom teeth, extraction can help prevent further infection.
A cyst can sometimes form in the area, which can damage bone and tooth roots.
Of course, there are also some situations in which wisdom teeth extraction might not be necessary. These include:
If the teeth are fully healthy
If they've grown in correctly and emerged completely
If their positioning matches the rest of your smile
If you're able to properly clean and care for the wisdom teeth, ensuring their future health.
Of course, every patient's situation is unique. If you have concerns over the state of you or your child's wisdom teeth, please contact your local dentist or oral surgeon. They can inspect the area with the help of X-rays in order to determine their position and current health, as well as what you can expect from the extraction process, should it be needed.
The Benefits of Green Tea
People are always trying to find the tastiest and best ways to quench their thirst. Whether it is a glass of water or an energy-inducing sports drink, finding a beverage that is both satisfying to their taste buds and nourishing to their bodies can be difficult. What people may not realize is that tea, specifically green tea, has amazing benefits for your body, and is also delicious! Being excellent for your oral and bodily health, green tea is an excellent option for those who wish for something flavorful and wholesome.
For those who are heart conscious, green tea is amazing for your heart! Green tea contains catechin, which is an antioxidant that fights and prevents cell damage. This equals a strong, healthy heart. Studies have also proven that consuming green tea increases the amount of activity in the brain that controls working memory. Another instance where green tea is good for your brain, it has been shown that green tea blocks the development of the type of plaque that is linked to Alzheimer's disease.
Green tea has also been shown to stabilize blood sugar levels, which is great for those who have diabetes. Having an amino acid called theanine, a calming effect can take place while drinking green tea. This is especially helpful for those who are under high levels of stress. Though losing weight is never an easy experience, green tea boosts your metabolism, making you burn more fat calories. A high valuable beverage, green tea has the potential to help your smile, heart, and brain!
Don't Put Off Important Dental Care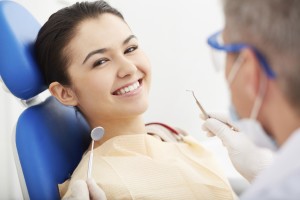 We've all had moments where we put off something important. Maybe it was cleaning the house, or getting out to the grocery store, or getting your taxes in the mail. All kinds of things can get pushed aside and even forgotten because we're simply not ready to tackle them yet. But when it comes to your oral health, procrastinating is the last thing you should do.
We understand that your time is precious, but so is your good health and wellbeing. Being proactive about important dental care will benefit your smile. It will also benefit your pocketbook and result in a more positive experience with your dentist.
When you put off essential care, that could mean a more invasive and more expensive procedure later on. But when you seek help early, right at the beginning of a problem, you can receive more conservative treatment. With conservative dentistry, the goal is to preserve as much of a patient's natural smile as possible.
Some of the most common things that are put off are treatment for gum disease and cavities. But treatment for both is much easier and more cost effective when it happens early.
Do you have important issues that need immediate treatment? Don't put them off any longer. Call your local dentist today for an appointment!
Accepting New Patients
Call today to reserve your exam or consultation with Dr. Joe Isaacson. our Oklahoma City dental office provides fun, friendly dental care to residents of surrounding OKC areas, including Edmond, Yukon, Piedmont, and Mustang. We hope to see you soon!
Follow Dr. Joe Isaacson on Google+
Patient Testimonials
Free Dental Implant Consultation
Call (405) 943-8575