Your Oklahoma City, OK Dentist
Since 1993, Dr. Joe Isaacson and his team have provided Oklahoma City residents with exceptional general, family, and cosmetic dental care. Our Oklahoma City dental office combines contemporary, state-of-the-art services with an environment that's always relaxing and comfortable, and we always go out of our way to ensure that patients feel at ease. When you visit us, you'll know right away that you can depend on Dr. Isaacson and the rest of the team for all your oral healthcare needs.
Whether your family is need of regular exams and cleanings or you're in the market for a complete smile makeover, Dr. Isaacson is the OKC dentist you should turn to. We can't wait to meet you and your loved ones and introduce you to 21st Century care in an atmosphere that feels just like home.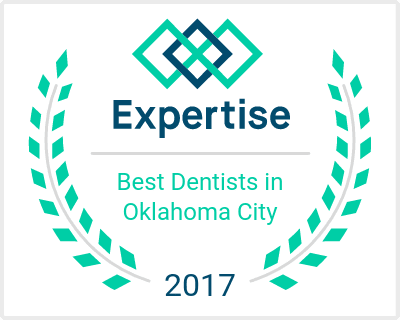 A Oklahoma City, OK Dentist winner of the Patients' Choice Awards.
Verified by Opencare.com
Meet Dr. Isaacson
Award-winning dentist Dr. Isaacson has dedicated his career to providing oral health care that's second to none. He remains at the forefront of dental technology, and he strives to create a truly one-of-a-kind, long lasting relationship with his patients that promotes comfort, skill, and dazzling results. The possibilities with your teeth are limitless!
"When I started my formal education, I made a commitment to excellence and I continue that commitment today with every patient I see."
Here in Oklahoma City, our dental team's ultimate purpose is to provide outstanding hospitality and listen to our patients when it comes
to providing care infused with integrity and compassion. We can't wait to welcome you!
Contact us today to schedule your first appointment.
Dr. Joe Isaacson 8200 N. May Avenue
Oklahoma City, OK 73120
(405) 943-8575